About
Fastcomet is known for its robust as well as high quality web hosting. It is based in San Francisco and provide us with shared, VPS and dedicated hosting. Fastcomet is the provider for WordPress and is known for its extremely reliable performance. It has been providing an uptime of about 99.9% and it is quite impressive. They have many unique products and services in their store for their customers and the team behind this amazing web host have done a tremendous job by setting such a robust masterpiece. When you choose a web hosting service provider for your website, low speed and technical problems can affect your business. There are many freebies which you would want to use while creating a website and these options are daily backups, domain for life and also free site migrations. All of these are available here.
Pros of using Fastcomet
Discounts for the new customers.
99% server uptime.
The control panel is very user friendly and also you get backend access.
The monthly payment option is available on the plans.
You can get help from tutorials and documentation if you are facing any problem. It is really helpful for all those who are new and inexperienced here.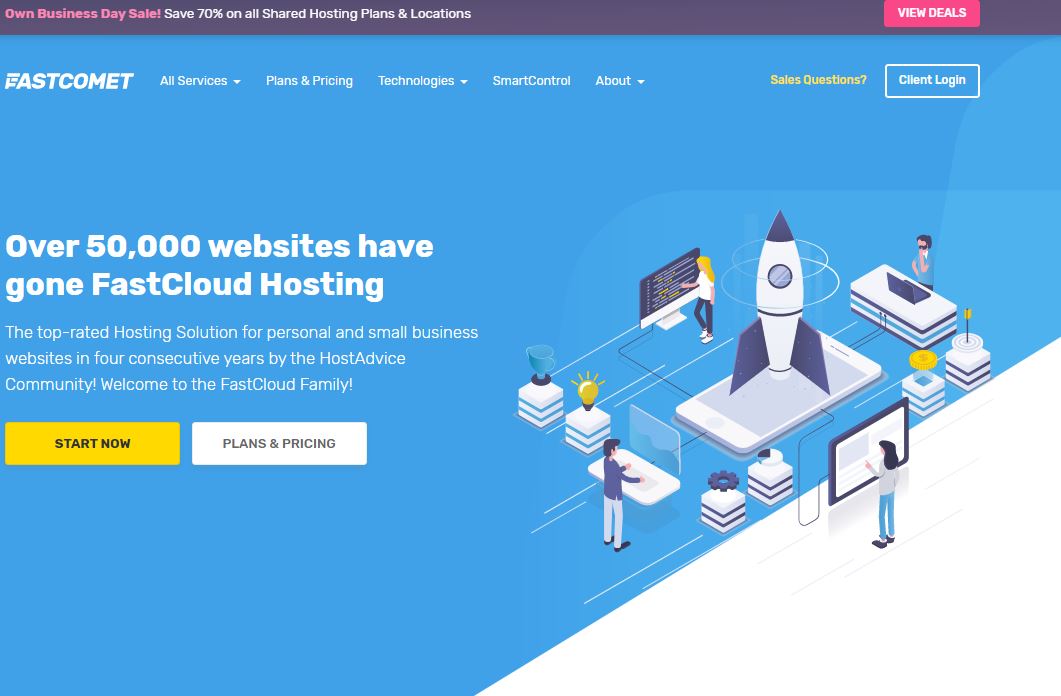 Features of Fastcomet
Fastcomet comes with multiple plans. The best part about it is that each of them comes with Cloudflare CDN which means various people can access your website no matter even if they are from far away regions. Even if the site is attacked, Cloudflare CDN will take care of it.
The applications under Fastcomet are extremely helpful and easy to manage. There are numerous applications available if you are Fastcomet web host user. This makes your work easy and productive too.
Multiple website hosting is possible with Fastcomet. This feature is applicable when you choose the medium and advanced plan of Fastcomet. This is an excellent option and you must go for this plan to try this out.
Disadvantages of using Fastcomet
Phone call services are not available. You cant reach the support team through telephone calls.
Fastcomet used to offer free domain for life but now they are charging for the same. It is applicable for those who are hosting their website under Fastcomet.
Some additional features and benefits
Fastcomet helps in free website transfers. Most of the web hosts don't provide this benefit but Fastcomet will surely assist you with this feature. All the basic web hosting plans are eligible for free website transfers. The professionals at Fastcomet will help you with the process from starting till end.
Best security features for your website under Fastcomet. There are options available like malware scanning, 24/7 server monitoring and also free SSL certificates. These certificates can be installed manually through the cPanel dashboard.
Daily backups are available for all the hosting plans under Fastcomet. It is done with the help of Restore Manager in the cPanel dashboard and you will be always assisted by the support team member for the same.
Great WordPress hosting plans for your WordPress website hosted by Fastcomet. There are various themes available for your website to make it more creative and unique. Fastcomet makes it easier to host all your WordPress websites. WooCommerce plugin is the most used plugin if you are creating an ecommerce website. Along with that the SSL certificates will keep your WordPress websites secure and safe all the time.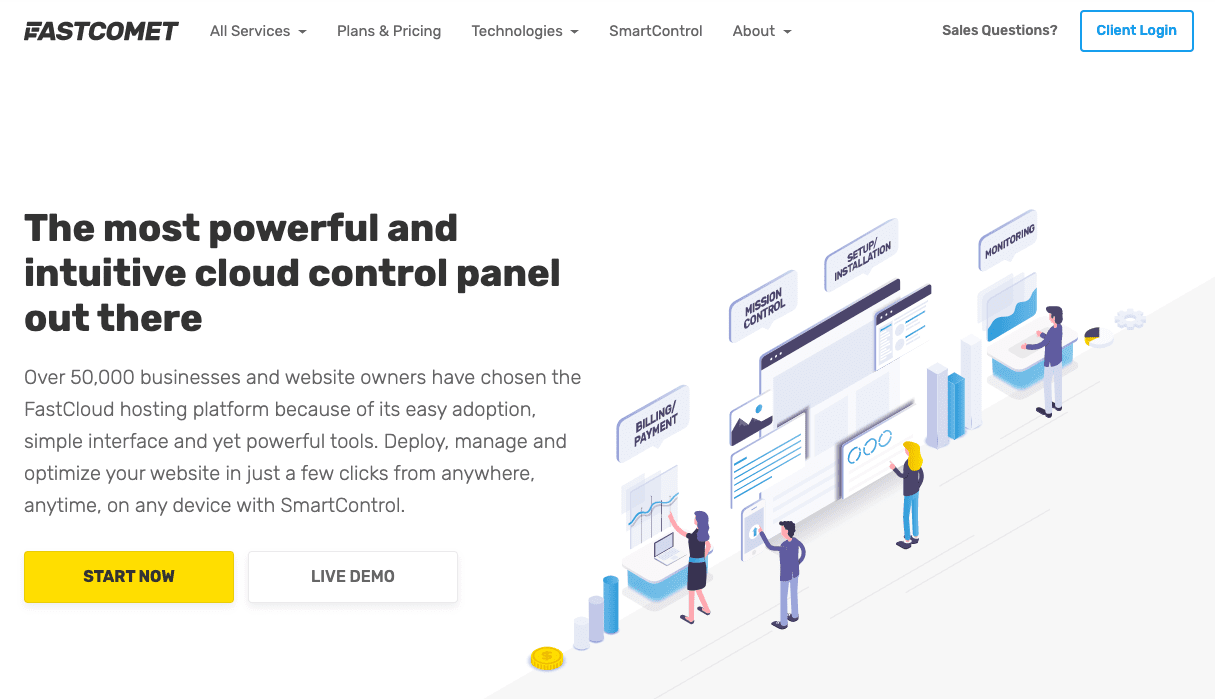 Do we recommend Fastcomet?
With extensive help from the support team while you manage your website and also robust hosting services provided by Fastcomet, this web host is recommended for all the business men and small bloggers too. They provide you with knowledge database with tutorials and videos which will guide you throughout your website building journey.