Google Analytics is the online tool that helps in tracking down and analyzing the traffic which is generated from the website. It can provide insights about how to shape your business strategy and all the businesses have their own online presence through the website. So, Google Analytics can be important for learning the structure of the website and the need for whether it is achieving its purpose or not. Also, you are having an eCommerce website or information blog then you could want to understand and study the behavior of the visitors to deliver good results. Below are the steps in how does google analytics works.
Create a Google Analytics Account and Add a tracking Code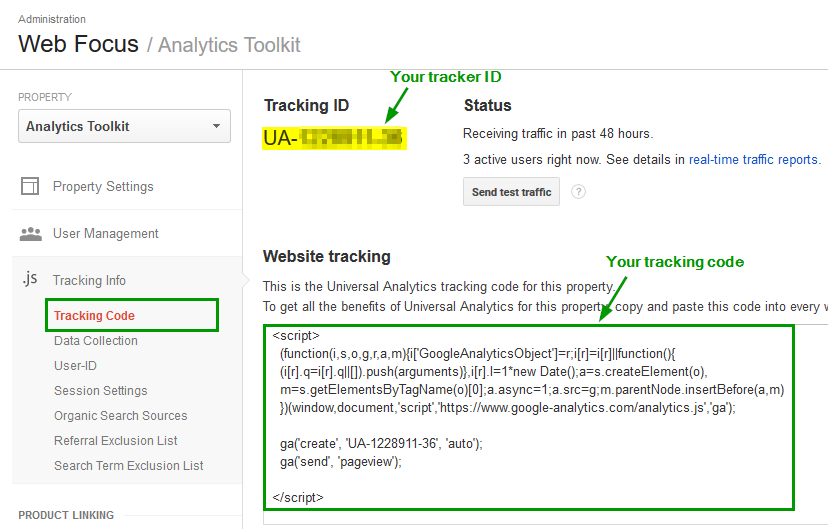 The first step towards is to create a Google Analytics account and add a tracking code to your website.  The code which you are using through Google Analytics knows that it must track your website visitors and any action they perform. It is made up of programming language called JavaScript. You need not understand the content of the code, however, you might like to know how it all works.
Using Google Analytics Reports
Once you have created an account and added the tracking code, it is time to see how does google analytics works.  It can give you a quick overview of how your website is performing.  For Example, you can see below steps like
Users: how many visitors came to your website for the past 7 days.
Sessions: how many interactions a visitor makes with your website in a time frame like viewing a page, clicking a link, or purchasing a product.
Bounce Rate: how many visitors hit the back button or closed your website without performing a single interaction
Session Duration: how much average time a visitor spends on the website
Active Users right now: how many active users are currently active on your website.
Even you can see options to different reports where each of these reports will tell you how a user interacts and behaves with your website where you can see five reporting options in Google Analytics like realtime, Audience, Acquisition, Behavior, and conversions.
Realtime Report
The realtime report shows the number of users on your website right now and you can also see real-time activity on your website.
Audience Report
The audience report in Google Analytics breaks down your website traffic and know the age of your visitors or the device they are using to view your website.
Acquisition Report
When you are starting with Google Analytics then acquisition reports are extremely useful which tells you how the traffic reaches your website.
Behavior Report
When finding out what your visitors are doing on your website then you need to look at the behavior report in Google Analytics.
Conversion Report
Conversion rate is knowing about the activity completed by a visitor and it can be downloading a video, buying a product, or maybe subscribing to your newsletter for growing your email list.
The above-mentioned steps are the ideal methods to follow in order to know about Google Analytics. Hope that I have covered all the topics in my article about how does google analytics works. Thanks for reading!